Beck's Page Itsownself

Table of Discontents

The Curmudgeon Speaks

Why is this wench on the Web?

My Compuhistory

Who is this broad?

Suthern Speak

Random Neuron Firings

What You Can Do
---
Send me your Suthernisms, please.

If you are using AOL, seriously consider getting a real Internet account. There is no sense paying $2.95 an hour for inferior service when you could have unlimited hours on the Web for $19.95 a month. This site is Netscape enhanced, and will look like crap on AOL's browser.
---
I am an avid flyfisherwoman, but could not think of a clever segue to this particular fish, the likes of which never hit any of my popping bugs in Lake Lanier.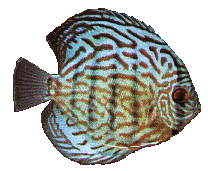 ---
What if, just once, somebody said "This page is not under construction. I am finished, through, over it, finis?"
---
First uploaded on 18 June 1996. Updated on June 20. I hope this is not a trend.
23 June 1996 - Yep, it's a trend.
28 June 1996 - Omigod, it's an obsession.
---
Y'all come back now, y'hear?